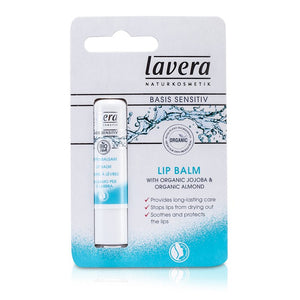 Lavera Basis Sensitiv Lip Balm 4.5g/0.15oz
An organic lip balm for sensitive lips
Formulated with organic jojoba & organic almond oil to hydrate & soothe chapped lips
Blended with organic waxes & shea butter to protect lips against the elements, particularly in cold seasons
Infused with a pleasant delicate scent
Leaves lips soft, smooth & healthy looking
Free of preservatives, petrochemical derivatives & artificial dyes or fragrances
Lavera Basis Sensitiv B찼lsamo Labial
?짤??짠?????㏂꺖?쨌????쨩??쨌??짙???짧???붵깘?쩌??
??계뻼 ??경찣??숂랭逆ㅵ뵁??
---
We Also Recommend
---